Her Powerful Will to Live, From Diagnosis to Recovery
BY: NIKKI MICHELLE CHARNSTROM
There is something powerful that exists within us. It goes much deeper than faith and far greater than hope. It's an indescribable strength with the authority to claim our attention and influence our every action. The moment our life is in jeopardy, our will to survive becomes the driving force—carrying us to safety, to healing, to the light at the end of the tunnel.
Survival is an instinct we cannot ignore, and if we believe in its power, it can truly work on our behalf. It was the survivor within Jen Rozenbaum that found victory in her fight with breast cancer two years ago.
Shortly after a mammogram (revealing a group of cysts) in January of 2017, Jen captured a photo of herself in March and noticed a shadow on her chest. A self-examination proved something was out of the ordinary, but it wasn't the typical lump women are taught to look out for. With no family history of breast cancer, it didn't even cross her mind. So, she assumed it might just be a swollen muscle from exercise. Over the next few weeks, the mass kept growing. By then, six months had passed and it was time for her follow-up mammogram.
While the cysts appeared to be OK, there was a large black hole on screen—the growing mass in Jen's breast. Her doctor immediately insisted on a sonogram and a biopsy. The results of the sonogram gave them a reason for concern and the doctor hinted at the possibility of cancer. Two days later, on July 12, Jen was diagnosed with Invasive Lobular Carcinoma, the type of cancer that grows inside the breasts' lobules (milk ducts) and is not often detected by mammograms.
This is where survivor mode truly kicked in, as she awaited her scheduled bilateral mastectomy on August 2, followed by eight rounds of CMF chemotherapy.
"I don't know if there are words created to describe that experience. To put yourself voluntarily in an operating room to have your breasts removed is something I still don't know how one does—it's that survival mode instinct! To hook yourself up to poison willingly, week after week, is the hardest thing I have ever done," Jen describes, "When you're doing it, there is no question it's the right thing. When it's done, you ask yourself, What did I do? Did I really do that? Did that really happen? It's a surreal experience."
If it wasn't for her will to live, her family, her community—even her couch, sleep and chocolate—this battle would have been much more difficult. Despite her strength, recovery didn't come without those hard-to-handle moments of brokenness and pain. As a mother, it was difficult for Jen to let her kids experience this alongside her—to see her weakness and hurt.
"I hope I showed them that we are capable of really hard things and that they make us better people on the other side," Jen says.
While certainly the initial diagnosis and prognosis was enough to endure, no one talks about post-treatment—a struggle Jen has openly shared with her online community as a boudoir photographer in Long Island, New York.
"The minute treatment is over, you think you are going to get your life back. It's quite the contrary. Your life is totally different. Your mindset is different. Your priorities are different. If I am honest, you feel different too. Still tired from treatment. Still trying to absorb your diagnosis and how that impacts your future. Your friends and family go back to 'normal' and you are trying to find your place in a new world. For me, I felt lost, sad, confused, angry and a million other emotions. I have had to renegotiate what is important to me. I have gained some relationships and lost others. I dealt with PTSD, anxiety, depression. I am still working through all of this every day, by the way. I am not sure it ever 'ends', but things do get clearer as time goes on," Jen shares.
Navigating the path to recovery can be lonely, which is why talking with a therapist was so important for Jen. For fear of burdening her loved ones with her thoughts, fears and sadness, she knew healing—both mentally and physically—wasn't possible on her own. So, through counseling and opening up to women on social media, Jen has been taking steps toward a healthier recovery.
"I knew the minute I was diagnosed, I had to be not only public about my journey—but raw and real. It gave my journey purpose and without purpose, it's just disease," Jen says.
Vulnerability doesn't come easy, especially during a very personal battle like breast cancer. However, Jen encourages us to invite others into our hardships because we weren't designed to go through them alone. It was only because of her honesty and bravery that love freely found her in the journey—through prayers, gifts, meals, and healing energy.
While Jen might still be finding her place again, she will continue to empower other women in the process and believe her purpose is out there, waiting to come to fruition:
"I believe cancer happened for me, not to me for this exact reason. Cancer is part of the journey for me to find my true purpose in this life."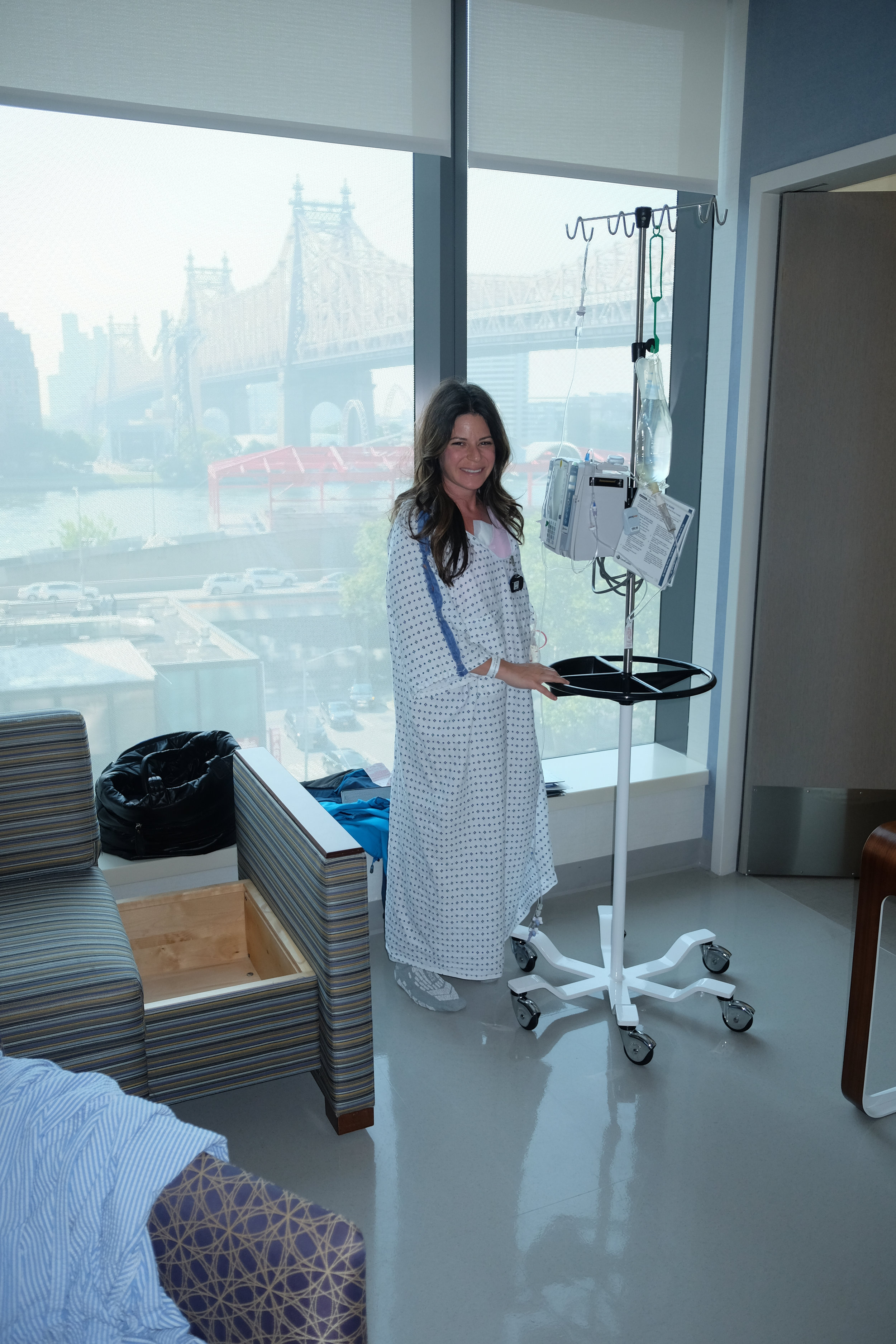 Nikki is the owner and founder of Crowned Chics. She lives in the warm desert of Phoenix, Arizona with her beloved family. If she's not ferociously clanking away on her typewriter, she's behind the camera capturing moments for her business Charnstrom Captures Photography.