Embracing Life's Unexpected Crowns
My husband Aaron and I were so excited and full of anticipation as the tech started the ultrasound. We were pregnant with our third child. We had two beautiful girls already and I found myself secretly hoping for a baby boy. I was consumed with knowing and had anticipated this day for quite some time — all 21 weeks of pregnancy! We loved the natural approach to childbirth and pregnancy, fully believing I was born for this motherhood role. Our midwife always gave us an option of having an ultrasound, it wasn't mandatory. I had to know who this little baby was going to be! So, we decided we would have one at the normal stage of about 21 weeks. My mom had even come along so she could hear the news right away. It was an exciting moment that millions of women experience — and I had already experienced twice. It is glorious to see your sweet baby growing. I knew how this was going to go. They always start with measurements and we "ooh" and "aww" over the little hands, little feet, and the miracle of this baby we were so blessed with.
So, here we go... measurements of the head and body length as I feel this little life kick in response to the pressure of the probe. We are finally through all of that and then we hear the news — another girl! I would be lying if I didn't say I felt some disappointment. As I was processing this information, I realized this would be a part of my third daughter's story so, I wanted to conduct myself accordingly. I couldn't one day tell my precious girl that mommy lost it and was devastated to know she would never have a son. As I'm sorting through all of these emotions, I realize the tech is still recording images and seems to be very focused on a certain area of my baby girl. We all got quiet waiting for the expected announcement of, "You're done! You can go see the midwife."
I finally asked her if everything was ok. Her demeanor had changed. She quickly said our midwife would go over all of the results. This didn't sit well with me. Holding our breath, we hurried across the parking lot to our appointment with our midwife. Why has everyone stopped talking and why is everyone all of the sudden rushing and putting us at the top of the list? The news of another daughter was now so far from my mind and I was feeling ashamed at my struggle of the news. How selfish and ridiculous I felt at this point. Little did I know the journey we were about to embark on.
Our trusted midwife Connie gave us the news that there was something wrong with our daughter's heart. She couldn't give us much information and surprisingly said she had never seen this before. Ouch, that hurt. That hit like a freight train. Connie was always our source of information, comfort and encouragement with our first two pregnancies. She referred us to a specialist who by a sheer miracle could fit us in the next morning.
After an evening of holding our breath and yearning for more information, we were now on information overload after seeing the specialist. My husband and I held hands and hurried back to our car — holding it all in. Within a few minutes, our lives had changed. We were given the information that our daughter had a rare congestive heart condition. Her tricuspid valve was deformed, which caused her heart to be enlarged due to poor blood circulation, and oxygenated and unoxygenated blood mixing together (say what?). Her future was uncertain. She may not even make it through pregnancy and if she did, she may not survive in the outside world. There was so much unknown. We finally made it to the car — my flesh and all that was in me wanted to scream!
We sat for a moment with no words yet exchanged. I knew within my spirit this was a pivotal moment in our story. Girls, at that moment, I saw myself reach way down deep (I mean way down deep) within my being. I shuffled through my options — would I wear a crown of fear, a crown of sorrow, a crown of disappointment, or even a crown of anger. With all my might and with all my strength, I lifted the crown of a warrior upon my head. I don't say this lightly or with any type of ease. Fifteen years on the other side of this story and I still have the same emotions that want to come raging in like a flood and overtake me. I could literally see myself sort through all the crowns available to me, but found the strength and peace to choose this crown of faith. Did it feel like it fit with ease? Did it feel comfortable or a natural crown for me? Did I wear it with confidence knowing where this story would go? No, to all of these questions!
Still, with all these questions swirling through my mind, I did know a few things within my being. I serve a God that heals, I have a sure foundation of who He is to me, and we have an incredible community of friends and family who would surround us and walk this journey with us. Most importantly, He loved this little girl even more than I did! I became a warrior that would not back down from these beliefs. With His help, I pushed all doubt aside and rose up to fight this war for my daughter. I could give her nothing less than all I was.
There are moments and seasons in our lives we don't desire the crown we MUST wear. It may feel awkward and hard to keep on the top of your head. You may, at moments, want to turn it in for a crown that is more natural to you or easier to wear. Please know there were moments of exhaustion, and I would again sort through my options of crowns I may want to wear instead. I had moments I found the crown of fear on top of my head and didn't know how it got there. The decision to keep fighting and keep that crown of a warrior upon my head was a week by week, day by day, moment by moment decision I had to make. There were times my warrior crown was barely hanging on, about to fall at any moment.
Ladies, we all have these moments! Those are the moments you reflect on what you know and the truth your life is built on. My truth was founded in Psalms where it says, "You made all the delicate, inner parts of my body and knit me together in my mother's womb." He knew my daughter. She mattered to Him. I would also recite the Psalm that promises, "I will not die but live, and will proclaim what the Lord has done." My daughter would have breath to proclaim God's goodness!
Our God saw us through that season. Our journey continues, but I am so grateful and proud of our third daughter, Kenedee who is my warrior princess. She has faced many challenges in life and still does, but He walks with her even when I cannot. By the miracle of modern medicine, doctors repaired her heart through open heart surgery. She is strong and is truly a miracle and an example of God's goodness.
So I ask you, what crown are you wearing today that you may not have put on by desire but rather by choice? The road can be long, I know. There are weak days and then there are glorious days you feel like you are kicking some butt! My prayer for you is to wear your crown with confidence. You are not alone! Other women stand with you and encourage you to keep fighting, keep praying, keep declaring your truth, don't stop. You got this girl!
their little miracle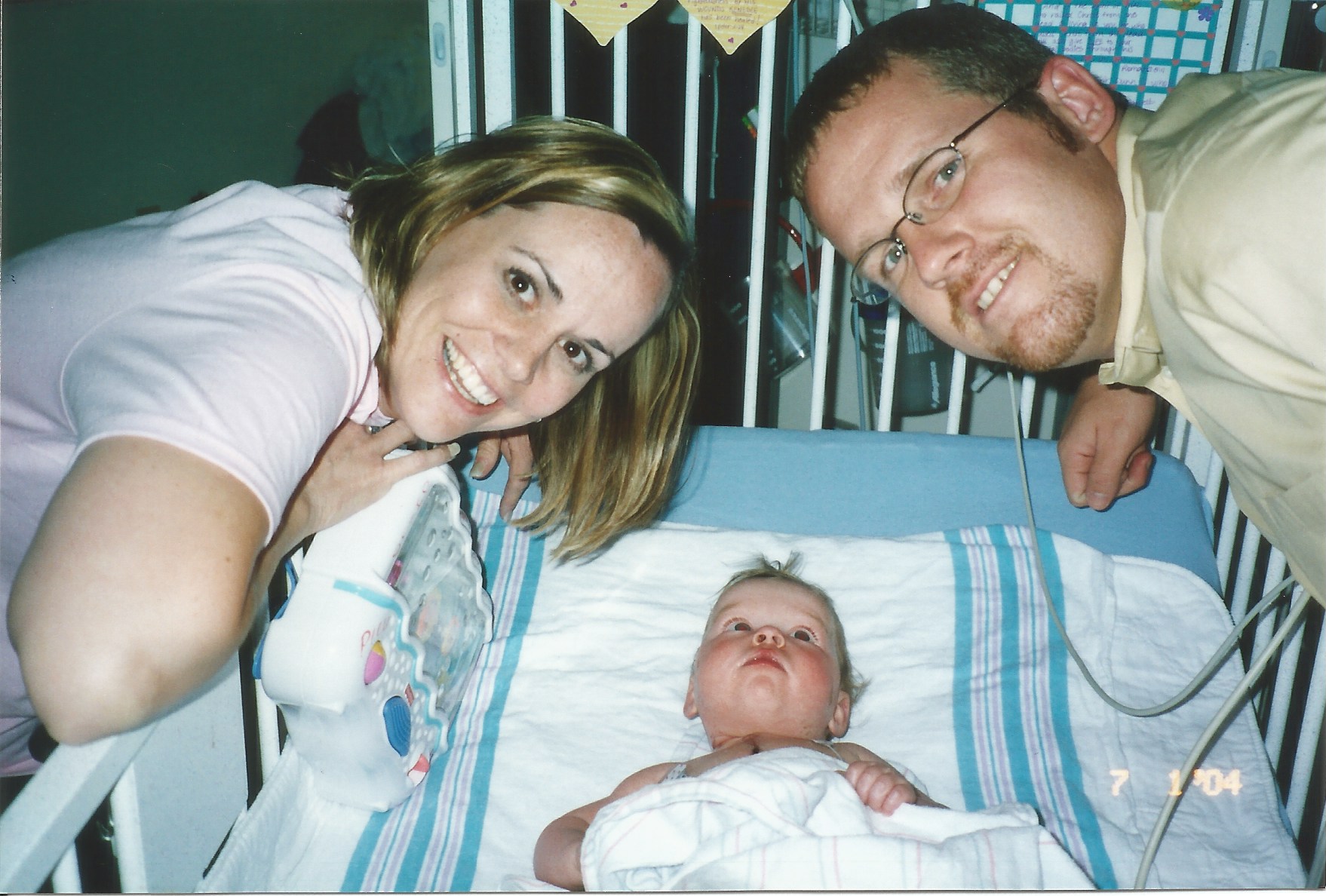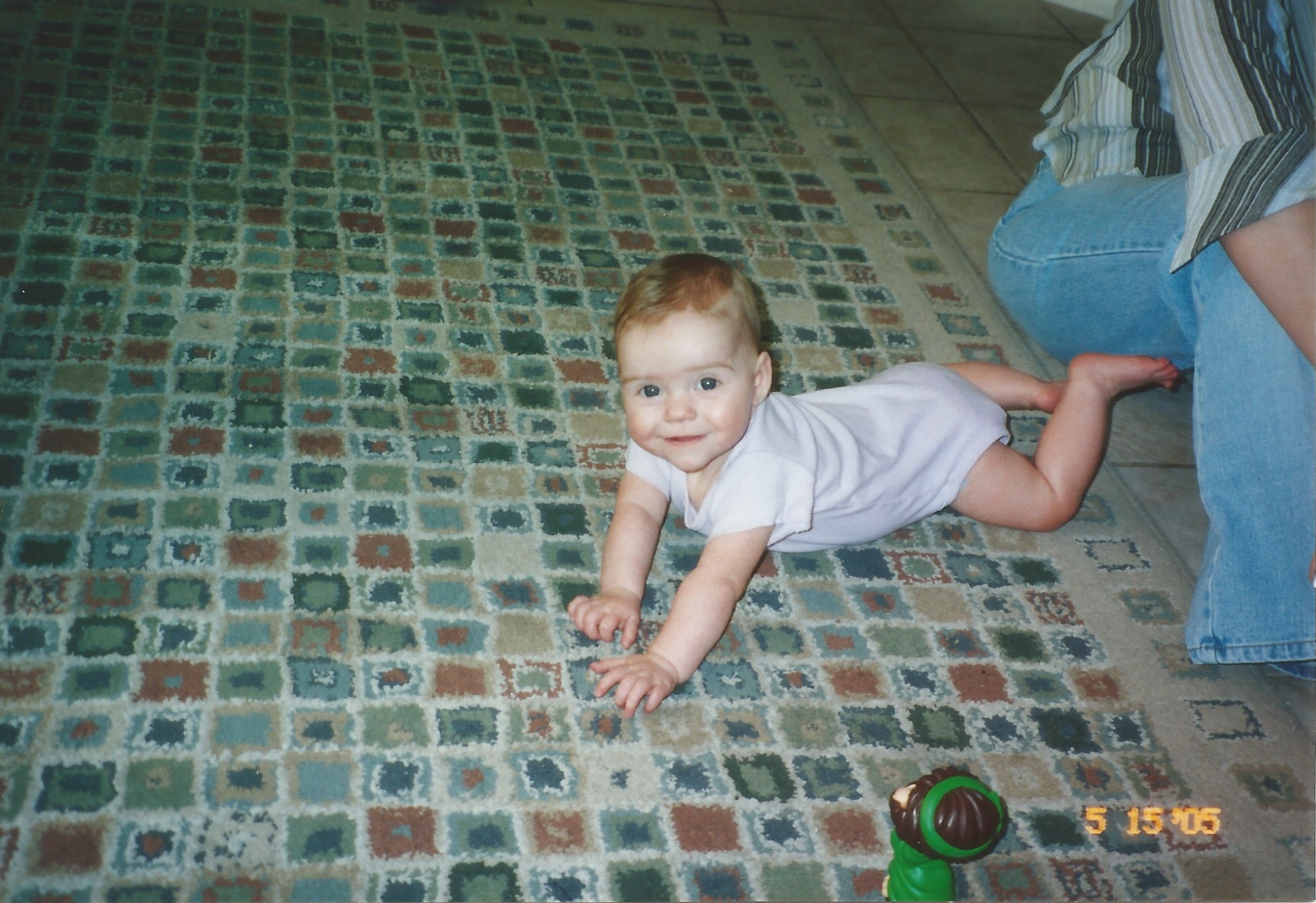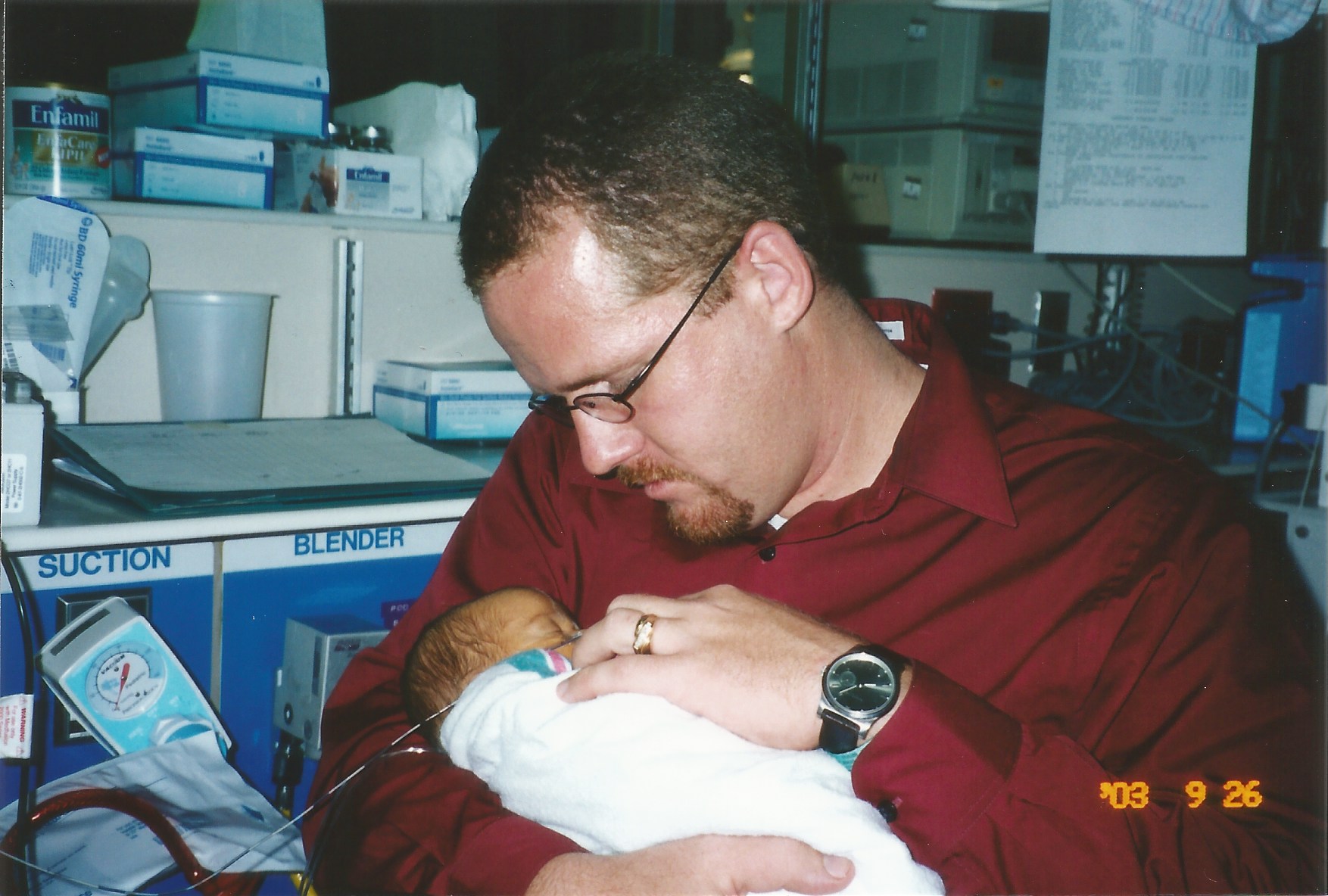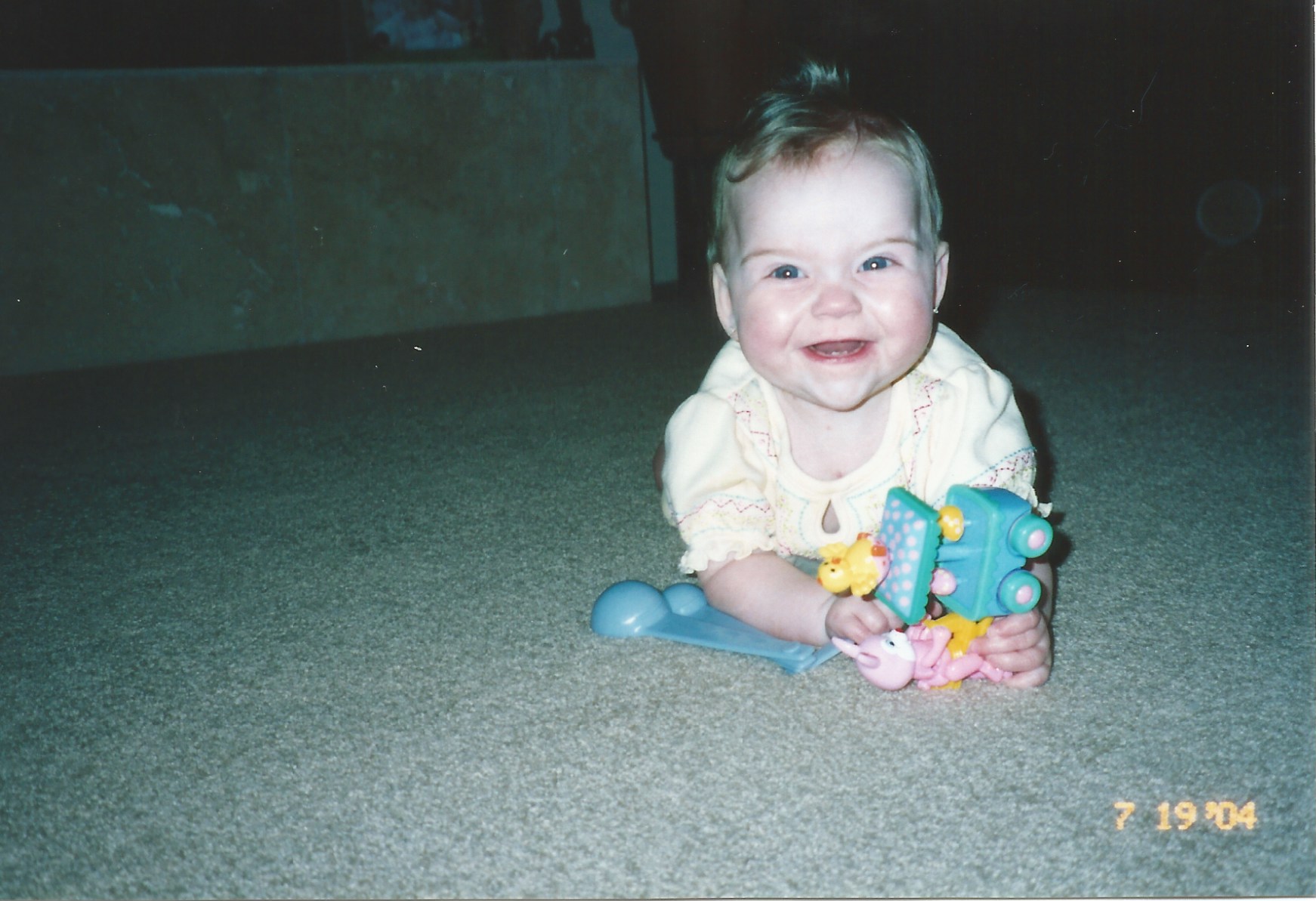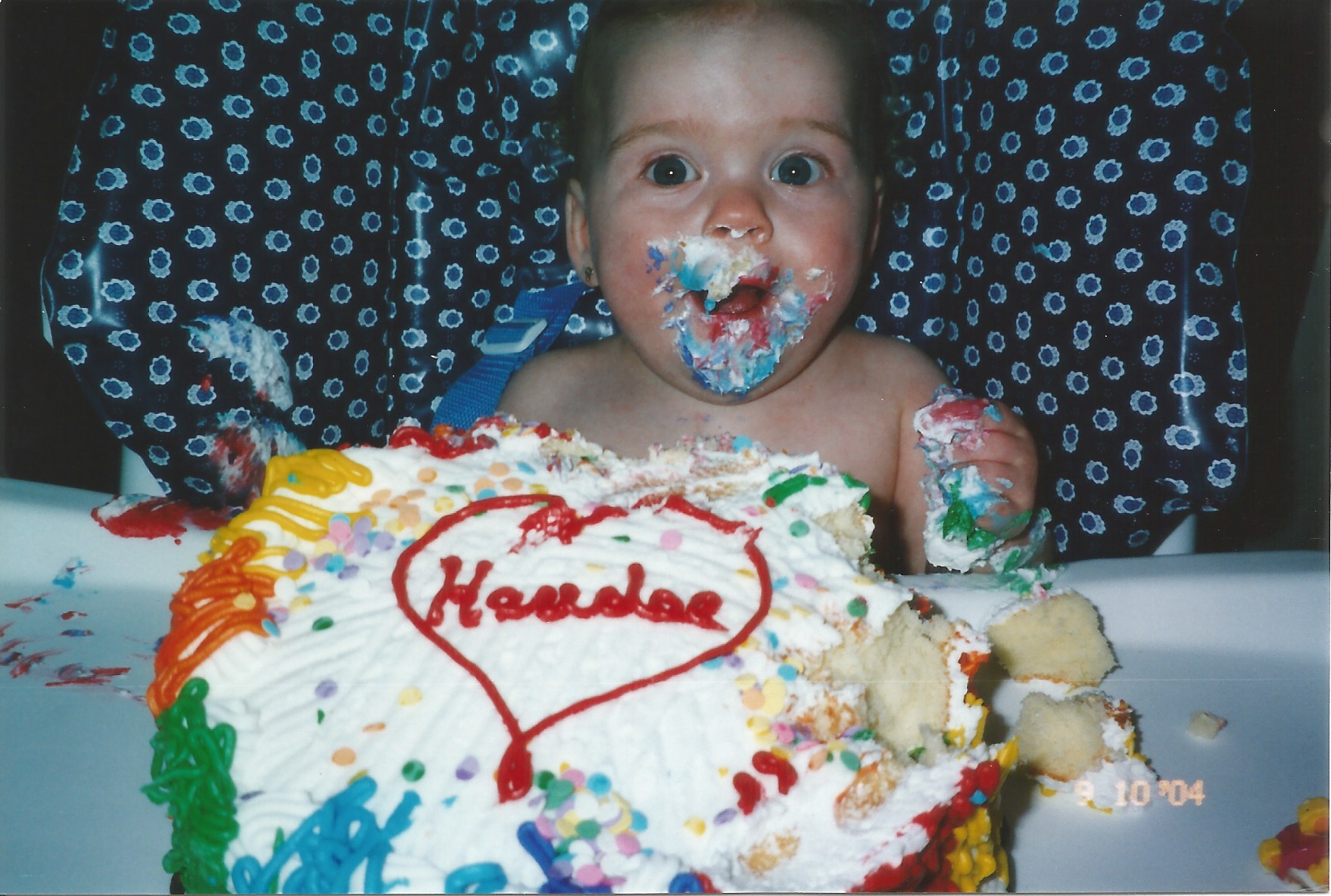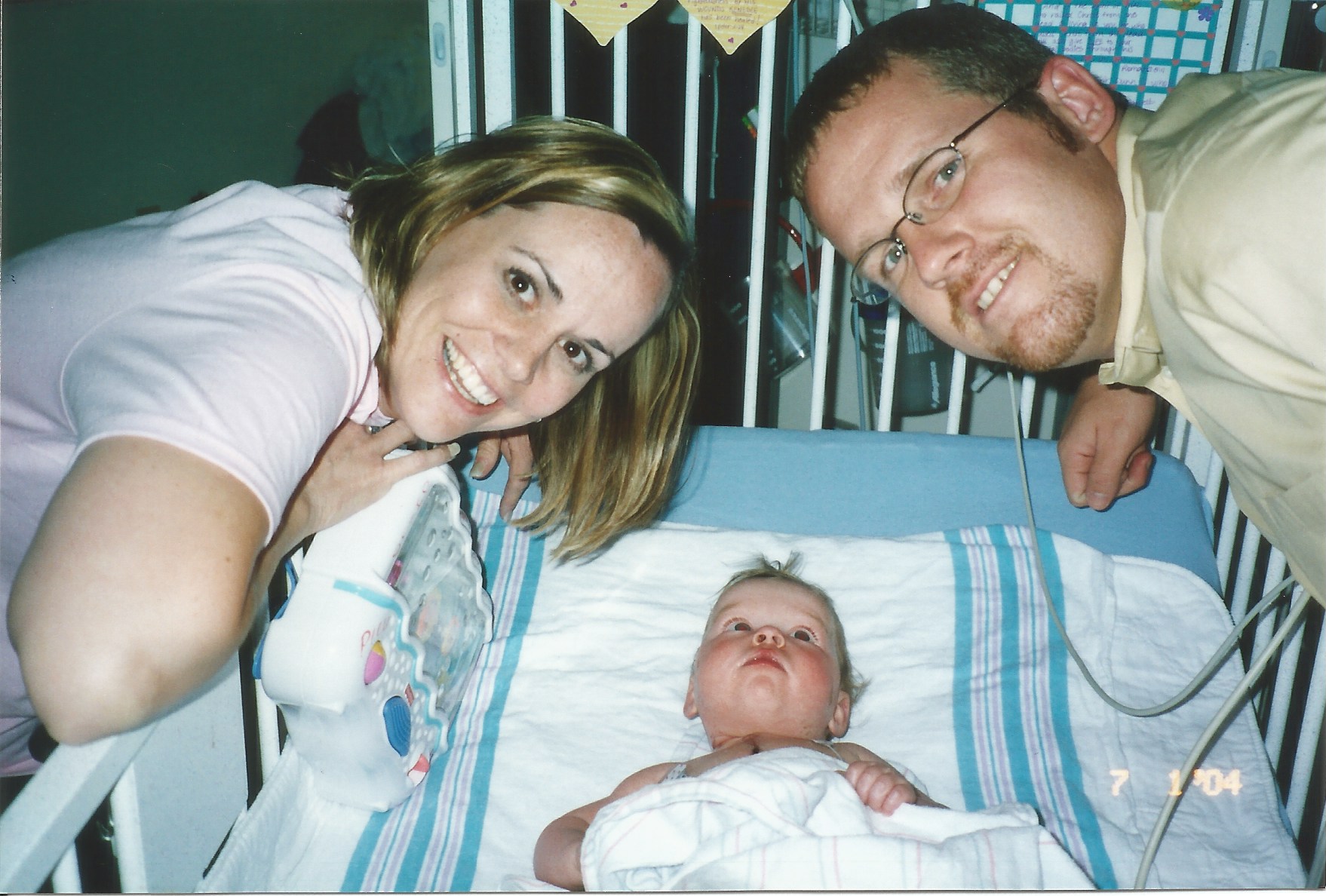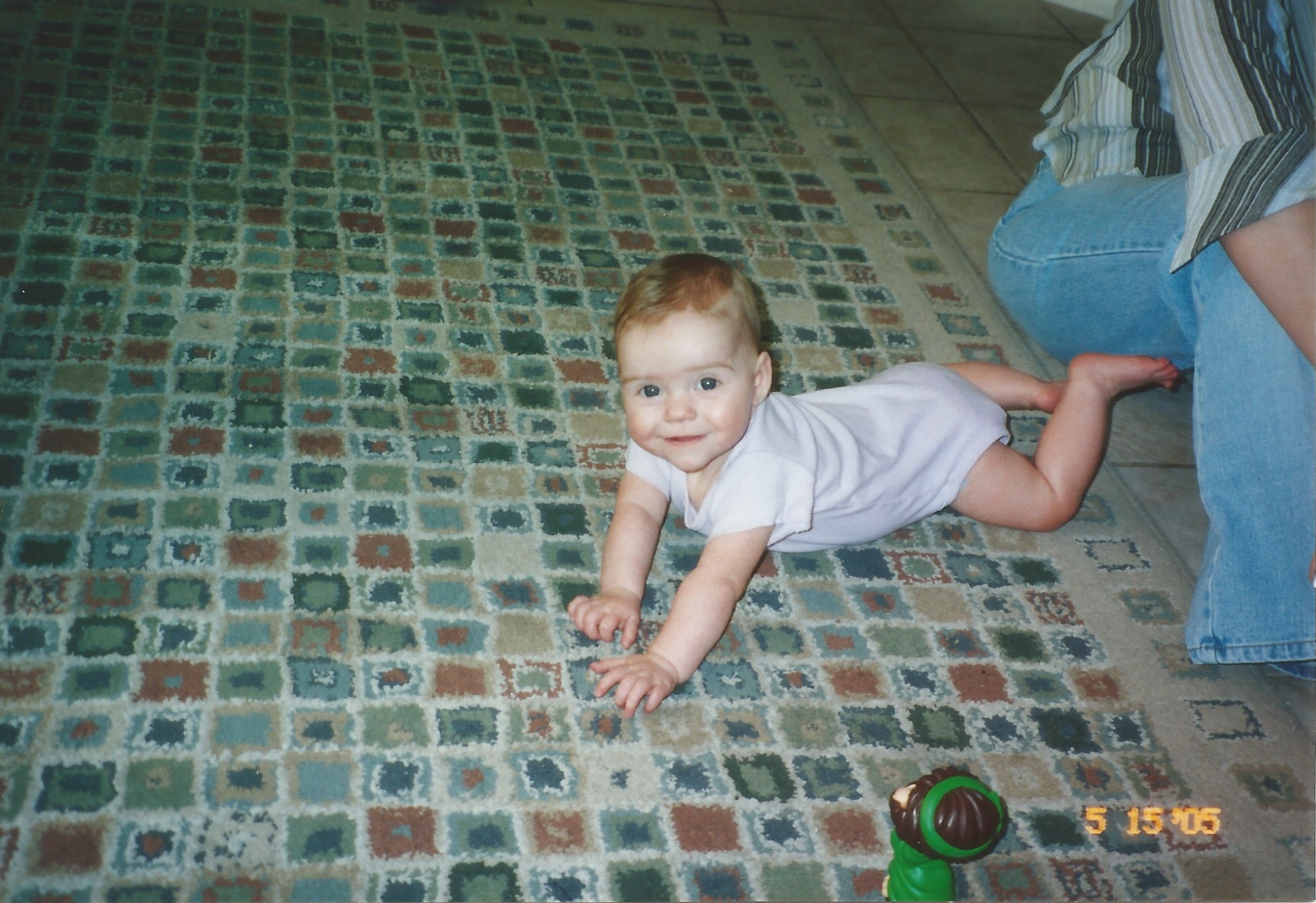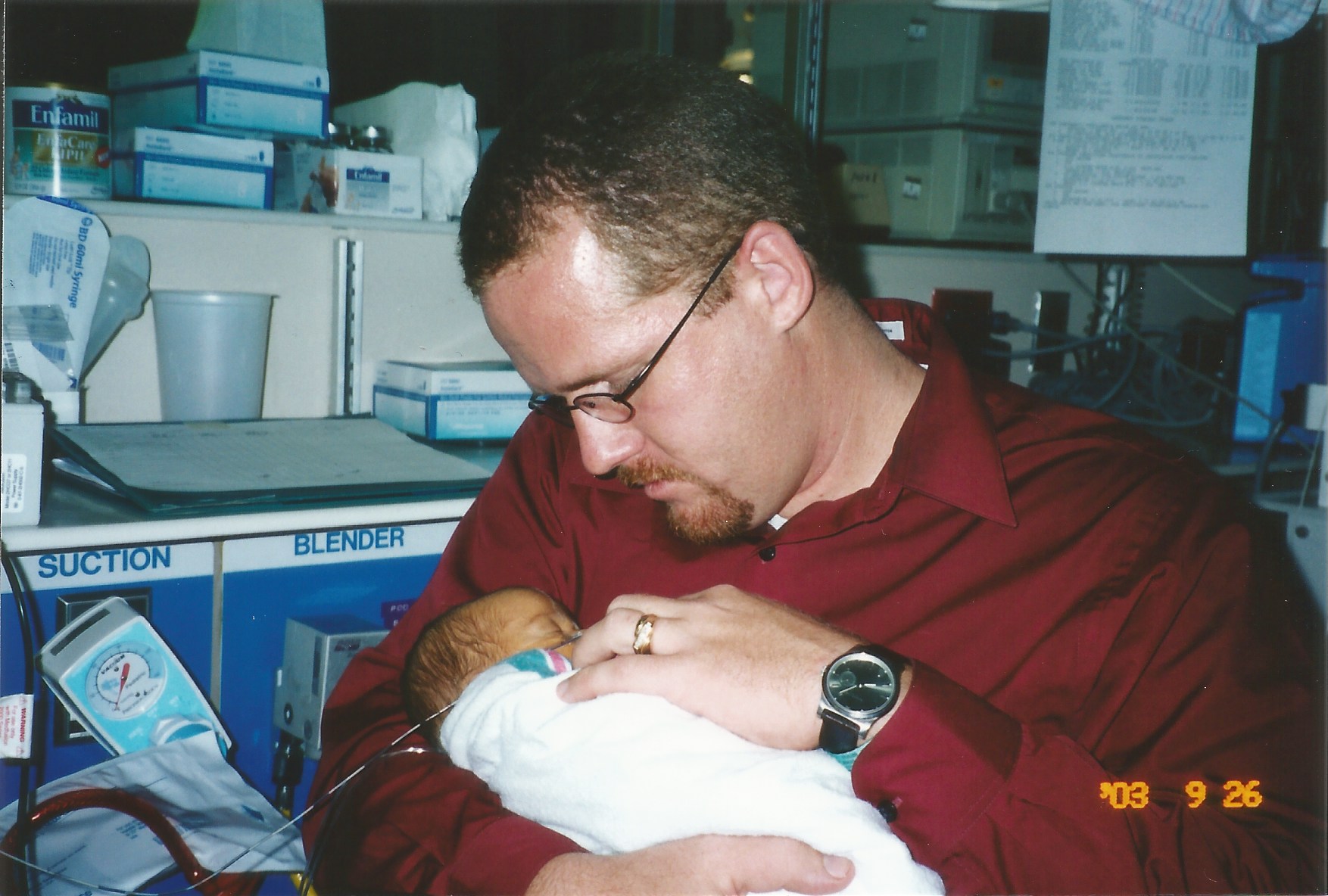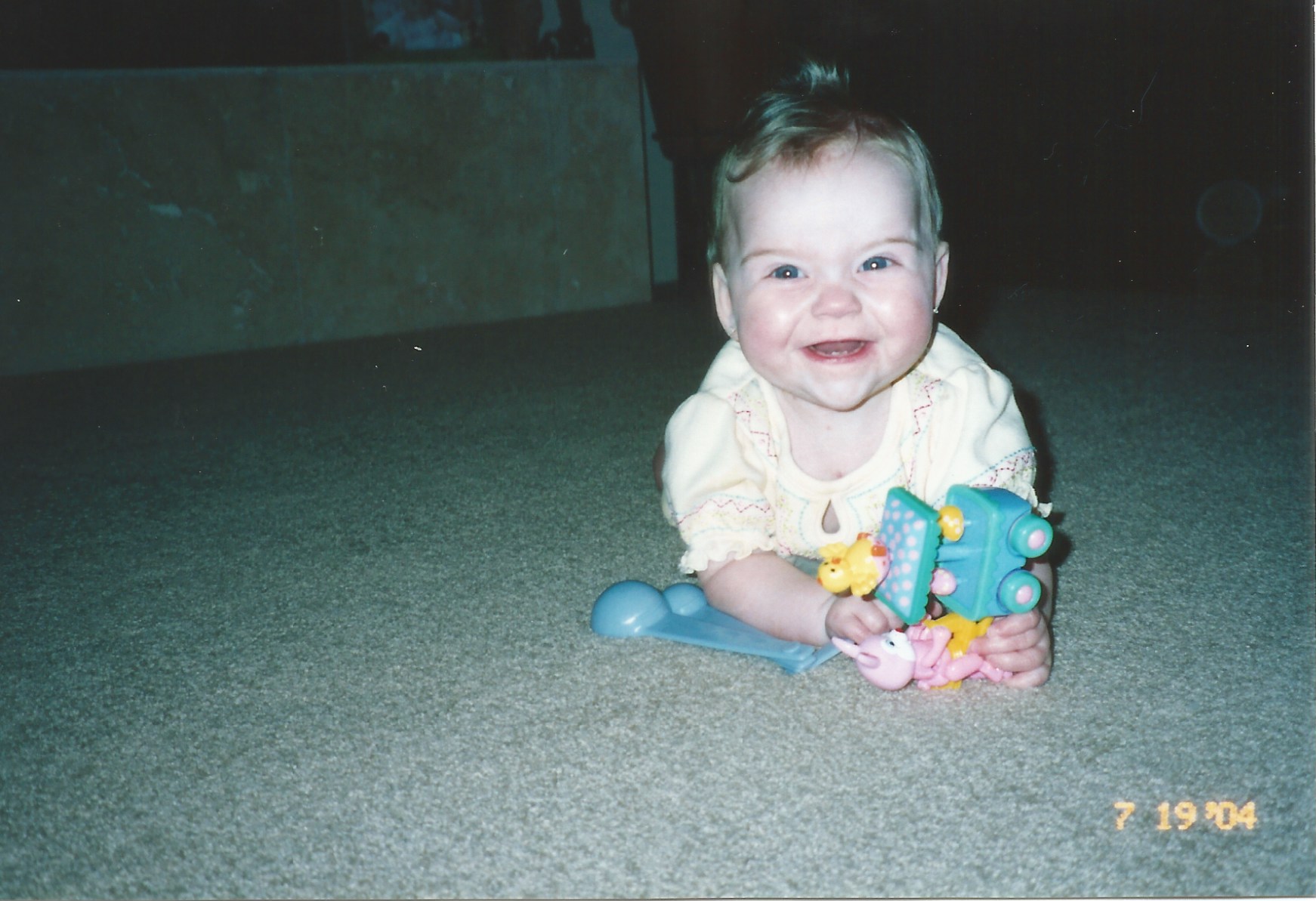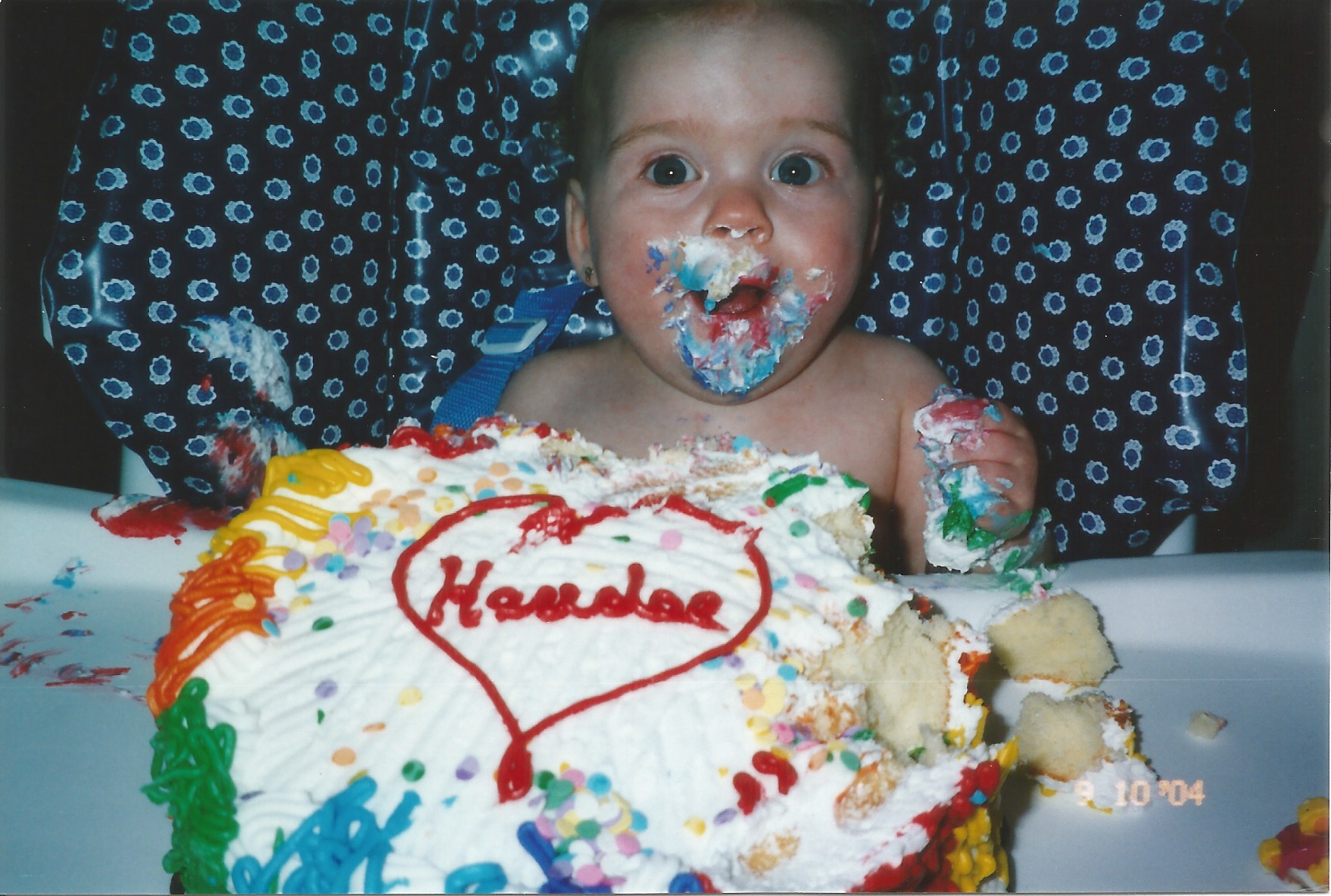 Michelle is a proud mom to three beautiful daughters and married to the love of her life for over 22 years. She is currently pursuing her degree in social work with a goal to advocate for families, women and children. In her free time, she enjoys discovering new adventures in her beautiful state of Colorado.